What is the cost of emergency dental treatment Toronto?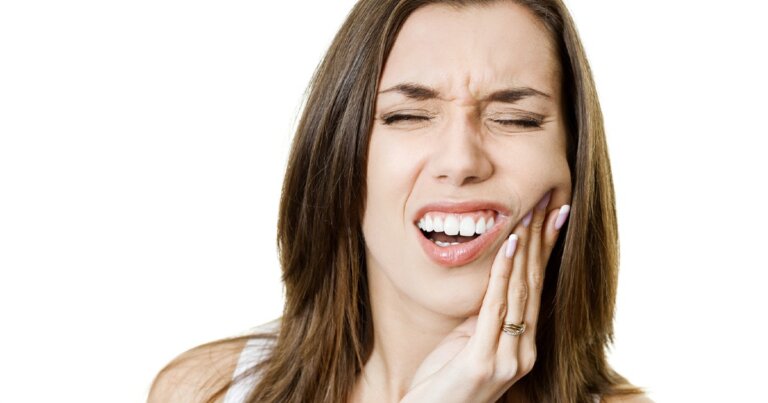 Have questions about emergency dental services? Schedule a free phone consultation with our Toronto dentist.

Our patients love us! See for yourself why more and more people are choosing Atlas Dental for emergency dental services.

Have a dental emergency and need an appointment? Call our dental office for same day dental services.
Not all trips to the dentist's office are pleasant. Dental emergencies can occur any time and anywhere. Some patients find themselves in need of an emergency visit and they don't know how much the dental costs will be. The dental costs of a emergency dental appointment is often a cause of anxiety for patients.
Fortunately, an emergency visit to the dental clinic doesn't have to cost an arm and a leg; when addressed early enough, the dental emergency treatment can be easy and inexpensive. If you delay your visit to the emergency dentist, the dental problems can get worse and the dental costs can go up. Therefore, you should find an emergency dentist immediately at the first sign of a tooth pain or sensitivity.
If you or a loved one needs emergency dental care from an experienced dentist, read on for important information about what dental costs could be associated with this type of visit as well as some tips that may save you money.
What is the cost of emergency dental examination?
It is difficult to say what the total cost of your visit to an emergency dental clinic will be because many factors go into the price. When you first go to the emergency dentist, however, the first thing they may do is take a look inside your mouth, run a few tests, and take one or two dental x-rays.
Generally, the emergency examination alone can cost between $48-140.
Dental x-rays and the dental treatment are charged separately; one dental x-ray image is $30. Two dental x-ray images is $37.
So already you are looking at and the total cost of the dental exam to be anywhere between $48-177.
This is before the emergency dentist explains your treatment options as those prices will vary greatly depending on the dental problems.
What is the cost of emergency dental services?
After the initial exam, the emergency dentist will explain to you your emergency dental needs and any dental treatments you require. Experienced dentists will review all treatment options, the risks, the benefits, and dentist prices for each of the treatment options.
Common dental emergencies that cause dental pain include wisdom tooth pain, a broken tooth, chipped tooth, gum disease, bleeding gums, a tooth abscess, or a knocked out tooth from contact sports. To learn about each of these dental emergencies, please visit our Dental Emergency Guide.
Here is a short list of common dental procedures and their approximate costs:
Emergency dental clinics usually follow the Ontario Dental Association Fee Guide for dental care
The Ontario Dental Association fee guide is a list of suggested fees of more than 900 dental procedures and dental services that gets updated every year. Emergency dental clinics can go above or below the suggested fees for common dental treatments. However, most emergency dental offices will stay within the fee guide range to ensure fair and competitive dentist prices.
At Atlas Dental, your emergency dental clinic Toronto for urgent dental care, we are on Ontario Dental Association fee guide for all basic dental care.
The other Canadian provinces have fee guides similar to the Ontario Dental Fee Guide. However, dentist prices do differ between the different provinces. A provincial Dental Fee Guide determines Dentist Prices within a specific region of Canada.
What if I have dental insurance coverage?
Having dental insurance coverage will help cover a large portion of the cost, if not all of the cost, of your emergency dental procedures in Toronto so you do not have to pay out of pocket. Emergency dental examinations, x-rays and dental emergency services are considered basic dental services and usually covered. A true dental emergency will often be covered for the maximum benefit. The amount of coverage will vary from plan to plan, so be sure to find out from your insurance company how much you are eligible for before going ahead with dental emergency service.
We work on your behalf with your insurance company to determine the cost of emergency dental service so you pay out of pocket as little as possible. We accept a variety of payment options to cover any remaining balance. If you do not have a private insurance company and have to pay out of pocket, payment plan options are available.
Payment plan options
If you have to pay for expensive dental work such as root canal treatment, a dental crown, dental implants, or wisdom tooth extraction, emergency dental clinics sometimes offer payment plans as a way to decrease the burden of the cost. You pay the same amount of money, but divided over several appointments.
Some emergency dental treatments such as dental crown or dental implant are done in two or three appointments, so you can request paying in two or three
Our Enhanced COVID-19 Oral Health Protocols
If you are having an oral health issue during the COVID-19 pandemic and you have to visit an emergency dental clinic, there are some things that you should know.
At Atlas Dental emergency dental clinic, we follow urgent dental care guidelines developed by the RCDSO along with information from the Chief Medical Officer of Health when re-opening our emergency dental office for urgent care.
Here are some of the things we have done to ensure your safety in our emergency dental clinic and provide the best oral health experience during in-person dental services:
Strict Infection Prevention and Control protocols
Dental instruments are single use or sterilized before use
Enhanced personal protective equipment to protect us and you. This includes respirators, face shields, disposable gowns and gloves
Screening each new patient for common signs of flu
HEPA Filter And UV-C Air Cleaning Systems in each dental opertory
Hand sanitizer in each room
Minimizing the number of patients allowed in the waiting room
Virtual phone consultations whenever possible
Eliminating paper forms in favor of electronic medical and dental forms.
If you have any questions about our emergency dental clinic or any dental procedure, please contact us.
Where can I get free dental care?
If you have private insurance coverage, you may be covered 100% for your dental work. Contact your emergency dentist at Atlas Dental.
There are a number of free emergency dental care options available.
Toronto Public Health Clinics
If you are having severe pain but do not have the finances or insurance coverage to help cover the cost, there are a few city-run dental care clinics that offer free dental care. You may be eligible for free dental care the Toronto Public Health clinics for children and youth (0-17 years), adults enrolled in selected Toronto Public Health programs, and seniors (65 years and older). Eligibility varies by clinic. For more information, please contact the City of Toronto.
Ontario Works, Ontario Disability Support Program
Government programs such as Ontario Works, Ontario Disability Support program, and the also provide free dental care for eligible participants. Not all dental clinics accept these government programs.
Canadian Federal Government's Interim Federal Health Program (IFHP)
If you are a refugee newcomer to Canada, you are eligible for free emergency dental care under the Canadian Federal Government's Interim Federal Health Program (IFHP). Free IFHP dental coverage is limited to emergency relief of dental pain, infection or trauma only. Routine dental care is not eligible.
For more information on eligible and ineligible dental services provided under the IFHP, visit the IFHP Dental benefit grid or contact us.
Low-cost dental care facilities
If you are not eligible for free dental care, there are a number of low-cost dental care facilities around the city of Toronto, including the University of Toronto Faculty of Dentistry and the WAVE Dental Clinic at George Brown College.
Emergency Dental Treatment Cost FAQ's
5.0 rating on Google with 200+ reviews!
Check out what our happy clients had to say about their Downtown Toronto emergency dental experience at Atlas Dental.
Atlas Dental makes contacting a Emergency Dental Clinic easy!
Free Phone Consultation for dental emergency questions
We offer free phone consultations and second opinions 7 days a week for dental emergencies. Schedule a free phone consultation with our emergency dentist or send us a message below.
Book an emergency dental care appointment online
Need immediate dental care? With a few clicks of a button, you can schedule your dental clinic visit at Atlas Dental 7 days a week. Use our online booking system to find an emergency appointment time that suits you! Please note that a dental clinic appointment is required for dental care; we do not accept walk-in day appointments.
Need to talk our emergency dental care team or the emergency dentist? Call us or schedule your complimentary phone consultation with our Emergency Dentist in Toronto. If you are having a dental emergency, our Toronto dentist is available 7 days a week for emergency phone consultations.
Fill out the form below and our dental care team will reply by the next business day.