TORONTO INVISALIGN CLEAR ALIGNERS
Atlas Dental is your Toronto Invisalign Provider for Clear Aligner orthodontic treatment

Have questions about Invisalign treatment? Send us your photos and book a free phone consultation with our Toronto Invisalign provider.

Our patients love us! See for yourself why more and more people are choosing Atlas Dental for Invisalign treatment.

Book In-Person Consultation
Want to know whether you are a good candidate for Toronto Invisalign treatment? Book an in-person consultation online ($50 exam fee)
Invisalign treatment in Toronto at Atlas Dental
Don't get stuck paying specialist orthodontist prices for Invisalign treatment; trust Dr David Nguy, your leading cosmetic general dentist and Invisalign provider in Toronto
5.0 Rating on Google with over 200 reviews
Competitive Pricing. Lowest price guaranteed and Price matching available.
Payment Options: Payment plans available to make your treatment cost easy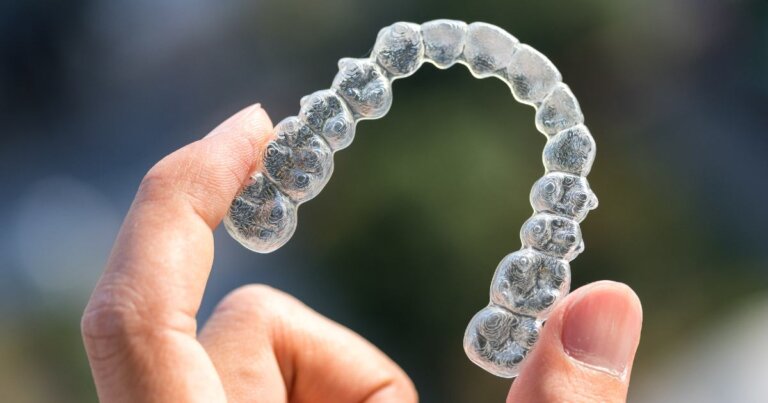 What is Invisalign Orthodontic Treatment?
Invisalign orthodontic treatment is a tooth-moving system that uses a series of see-through clear aligner trays. The many benefits of these Invisalign clear aligners include:
True custom fit to your teeth for precise movements
Comfortable, slim tray aligners that are hardly noticeable.
Virtually invisible allowing you to smile confidently during your Invisalign treatment
Removable for easy cleaning
Guaranteed to get beautiful straight teeth every time
The CLEAR alternative to metal traditional braces
You will be visiting your Invisalign provider once every two to three months. At each visit, your Invisalign provider will check your progress and give you your next series of Invisalign aligners. You will replace these Invisalign clear aligners every one to two weeks. Slowly, over a period of months, you will notice it start to straighten teeth!
The best alternative to traditional metal braces
If you want to straighten teeth without worrying about the horrible look of traditional metal braces, look no further than the clear alternative with Invisalign aligners.
How much does Invisalign Cost?
Invisalign treatment costs will vary widely depending on which dental providers you visit. The average cost can range in price anywhere from $3000-8000!
There are many factors that will affect the average cost of Invisalign treatment. This includes
Difficulty of your Invisalign treatment case
Time it takes to complete treatment
Clear aligner brand
Qualifications of the Invisalign provider
Dental insurance provider
Health Spending Accounts
Payment arrangements with your Invisalign provider
Difficulty of your Invisalign treatment case
Your teeth are unique to you. Your dentist will independently assess your case to see if you are a suitable candidate. The more difficult the case, the more time, effort and cost is required to straighten teeth with Invisalign treatment.
Invisalign works best with mild to moderately crowded cases. In severe cases, it may even be better to use traditional braces/metal braces for straight teeth. Some examples of difficult cases include:
Over bite
Under bite
Wide gaps between teeth
Severely crowded teeth
Open bites
Cross Bites
Missing teeth
Impacted teeth
It is best to speak with your Invisalign provider to know whether Invisalign treatment or traditional braces/metal braces are right for you
Time it takes to complete Invisalign treatment
Treatment time can range anywhere from two months all the way to two years. This is largely determined by the difficulty of your case. The more time it takes, your Invisalign treatment costs can be greater.
Clear aligner brand cost factors
Invisalign is a premium, multi-million dollar brand listed on the NASDAQ stock exchange, and as you can expect, the average cost of Invisalign treatment will reflect that. Fortunately, for the more cost conscientious patient, more affordable brands are available that will achieve equal results to Invisalign. We can guarantee that! Another great clear aligner brand that we offer is PerfectSmile treatment by Shaw Labs.
Experience of the Invisalign provider
Invisalign treatment can be provided by orthodontists and cosmetic general dentists alike. One main difference is that an orthodontist may charge more.
Due to the additional schooling and training that teeth straightening specialists (orthodontists) go through to achieve their specialty status, the average cost of their treatment will be more compared to a cosmetic general dentist. A referral to an orthodontist is sometimes required if you have a difficulty case where traditional braces/metal braces are more appropriate. Talk to your Invisalign provider at Atlas Dental to find out if an orthodontist referral is necessary for your case.
Dental insurance provider
Having a dental insurance provider that covers orthodontic treatment will significantly lower the average cost of Invisalign treatment. Some insurance plans includes orthodontic treatment up to 50%, others do not. To find out if your insurance plan covers your Invisalign treatment costs, it is best to call the insurance plans company directly.
Be sure to ask the following questions:
Do you cover orthodontic treatment, specifically Invisalign?
What percentage of the costs do you cover?
Are there any other factors to consider (such as out-of-pocket maximums, spending caps, etc.?)
Please note that at Atlas Dental, we do not direct bill.
Health Spending Accounts
While some employers do not provide insurance coverage, others will provide employee benefits in the form of Health Spending Accounts (HSA). This is a group benefit that provides reimbursement for a wide range of health-related expenses, over and above regular benefit plans. HSA's are administered in accordance with Canada Revenue Agency guidelines.
Payment arrangements at Atlas Dental
Even if you have good dental insurance coverage and use a HSA, you may still want to space out your payments for Invisalign orthodontic treatment in Toronto over a period of time. At Atlas Dental, we can help you create a payment plan to pay off the average cost of Invisalign treatment costs over several installments.
Atlas Dental makes contacting a Toronto Invisalign Provider easy!
Book a dental appointment online
With a few clicks of a button, you can schedule your visit at Atlas Dental. Use our online booking system to find an appointment time that suits you!
Fill out the form below and we will reply by the next business day.