New Patient Dental Exams Toronto
Let us get you smiling again starting with a new patient dental exam by our trusted Toronto dentist

Have questions about a new patient dental exam? Schedule a free phone consultation with our Toronto dentist.

Our patients love us! See for yourself why more and more people are choosing Atlas Dental for new patient dental exams.

Book a new patient exam Online
If you are new to the city and are need of a regular dentist, schedule online for a new patient exam.
If it is your first time visiting our Toronto dental clinic at Atlas Dental, the first thing we will likely schedule you for is a comprehensive new patient dental examination. This appointment is an opportunity for us to get to know you, and for you to know us! Contact us for a new patient dental exam.
If you have a dental emergency, you will want to schedule an emergency dental visit instead.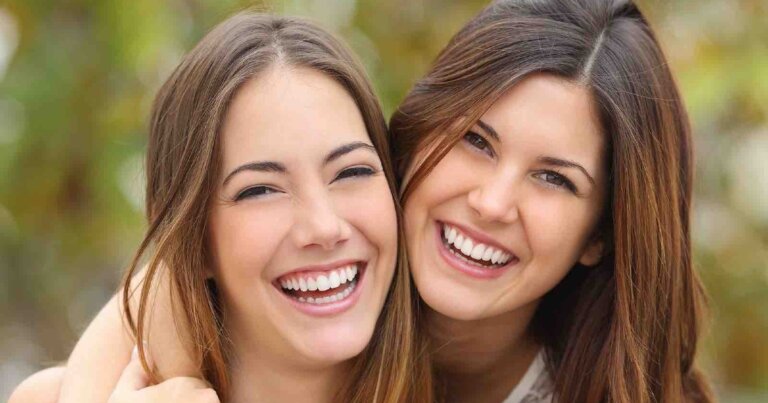 How much does a New Patient Exam cost?
A common question is how much a new patient exam costs. The short answer is that a new patient exam can cost up to $287 depending on:
Where you live,
The number and types of dental x-rays,
How old you are, and
Whether you have dental insurance.
If you would like more information on how much a New Patient Exam will cost for you at Atlas Dental in Toronto, please
contact us
.
Location factor on New Patient Exam cost
In Toronto, Ontario, most dentists will provide new patient examinations consistent with the Ontario Dental Association's Suggested Fee Guide. This suggested Fee Guide allows dentists to go above or below the suggested fee, but generally dentists will follow the recommended fee for basic services (new patient exam included) to ensure fair and competitive treatment price. At Atlas Dental, we are at fee guide for basic services, such as new patient exams.
The number and type of dental x-rays and their costs
Dental radiographs are almost always required for a new patient exam. If you had a recent set of x-rays taken at another office (within the last 2 years), bring them to your dental appointment and you may save the cost of having to re-take those images. We will have to take new x-rays if your previous x-ray images are too old, or if new problems have arisen. The price of dental x-rays can range from $36 to $139 according to the 2021 Ontario Dental Association Fee Guide.
Age factors associated with cost of the new patient exam
The cost of the examination itself, according to the 2021 Ontario Dental Association Fee Guide, depends on your age and what stage of dentition you are at:
Adult exam (full permanent dentition) will cost $148. 
Adolescent exam (mixed dentition) will cost $111. 
Child exam (primary dentition) will cost $74.
Dental insurance factors on new patient exam cost
Having dental insurance will help cover a portion of the cost, if not all of the cost, of your dental exam in Toronto. A new patient exam is a basic service and will typically covered once every two to three years by your dental insurer. The amount of coverage will vary from plan to plan, so be sure to find out from your insurance carrier how much you are eligible for before going ahead with treatment.
If you have any further questions about the cost of a new patient exam in Toronto, please contact our dental office for more information.
Make sure you have filled out the New Patient Form
Before you arrive, please be sure to complete our online new patient form. It will provide us with general information as well as important medical information about you, such as allergies, medical conditions, medications you may be taking, info about your last dental visit, and other concerns related to visiting the dental office.
If you have trouble filling out the form, please let our staff know.
What to expect during your New Patient Examination
Extra-oral examination
The New Patient Examination will begin with an extra-oral examination. We look around the head and neck, face, jaw joint, lips, cheeks, tongue and back of throat for health or signs of pathology. An oral cancer screen allows us to check for cancers of the mouth.
Oral cancer is a disease resulting from abnormal cell growth in the mouth, lips, tongue or throat. In 2003, an estimated 3,100 new cases of oral cancers were identified in Canada, and about 1,090 deaths occurred as a result of the disease. People over the age of 45 are most at risk. If caught early, we can cure oral cancers.
Dental x-ray imaging
We then take a select number of dental x-rays based on your needs. If you have had little to no dental treatment in the past, then we need as few as 8 films to scan your teeth for dental caries. More problems or lots of past dental work means more dental x-rays images will be required. If you have had dental x-ray films taken recently from another office, please bring them with you to your visit, or email them to us.
Intra-oral examination
After taking the dental x-rays, we correlate its findings with a thorough examination of each tooth. The dentist will look for dental decay, cracks, chips, excessive wear, leaky fillings and other dental pathology. The dentist will also check the health of your gums.
If you have other dental concerns that you want to address, such as tooth sensitivity, pain, or cosmetic issues, now would be the best time to tell the dentist.
Clinical report and treatment presentation
The dentist will then generate a report of your overall health and present the findings to you, as well as treatment options and recommendations. Afterwards, the risks, benefits and costs of treatment are presented. Be sure to also ask the dentist about better oral hygiene techniques and diet changes that will lead to better oral health.
Are you feeling anxious when visiting the dentist?
Some patients are terrified of visiting the dentist because of poor experiences in the past. At Atlas Dental, we pride ourselves in our ability to create a safe and relaxing environment.
The New Patient Exam is a pain-free introduction to our Toronto dental office. No needles are involved. We take the time to understand you as a patient, what experiences you have had in the past, and we ask what we can do differently to help you feel at home.
It is important to have your teeth cleaned regularly
In addition to your new patient exam, you have the option of combining it with a Dental Cleaning, either with our experienced dental hygienist or with the dentist. The dental cleaning can also be scheduled at a separate appointment. The amount of time required will depend on the current health of your gums. Local anaesthesia (freezing) may be required if you have more severe periodontitis and can be administered by the dentist.
Having your teeth cleaning done professionally by a dentist or dental hygienist is good for you and should be a regular part of your wellness plan.
Why, you might ask?
While brushing, flossing, water flossing and rubber tipping are terrific ways to keep your teeth and gums free of soft debris at home, calculus, tartar and stains will build on your teeth over time and is almost impossible to remove by yourself.
If left unchecked, this debris can cause dental caries, and gum disease, which leads to dental pain and tooth loss.
Better oral health starts with the right plan
You may be accustomed to dental experiences where you visit the dentist only when you have pain. This is a reactive approach to dentistry that does not address underlying causes of dental disease.
At Atlas Dental, we like to take a pro-active approach to dentistry. The new patient exam is a critical tool to find dental problems before they get worse. It allows the dentist to address poor diet and dental hygiene habits that cause dental disease, and sets you on the right path towards better oral health.
Schedule your new patient exam at Atlas Dental today.
Atlas Dental makes contacting a Toronto Dentist easy!
Book a dental appointment online
With a few clicks of a button, you can schedule your visit at Atlas Dental. Use our online booking system to find an appointment time that suits you!
Fill out the form below and we will reply by the next business day.