Root Canal Treatment Toronto
Our clinic uses the latest advances in root canal therapy to ensure superior, lifelong results

Have questions about Root Canal Treatment? Schedule a free phone consultation with our Toronto dentist.

Our patients love us! See for yourself why more and more people are choosing Atlas Dental for Root Canal Treatment.

Have tooth pain in Toronto and think you need root canal treatment? Book online for same day exam and treatment.
If you are having tooth pain and are in need of emergency root canal treatment in Toronto, contact us at Atlas Dental for a free phone consultation and same day root canal treatment. Read more below to learn about the how much root canal treatment costs.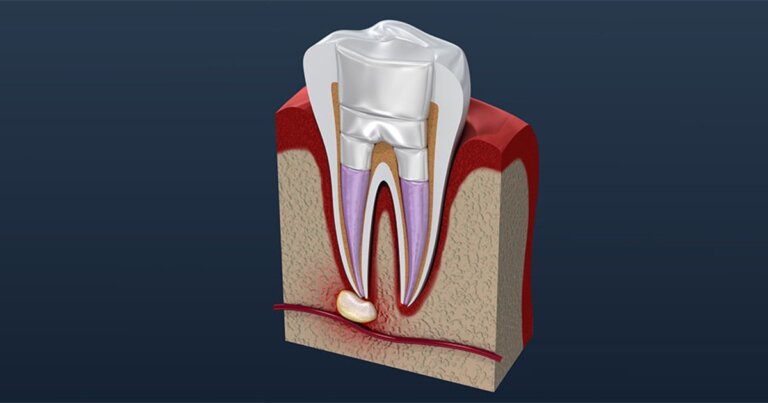 How much does Root Canal Treatment cost?
A common question is how much Root Canal Treatment costs. Depending on a number of factors, the cost of root canal treatment can range between $562-1307.
These cost factors include:
Where you live,
Number of canals that require treatment,
Difficulty of accessing the tooth,
Is a general dentist or an endodontic specialist (endodontist) treating your tooth,
Type of Restoration
Whether you have dental insurance.
Our service prices are consistent with the Ontario Dental Association's Suggested Fee Guide.
Where you live cost factor
Each geographical region uses a different fee guide.
In Toronto, Ontario, most general dentists will Root Canal Treatment services consistent with the Ontario Dental Association's Suggested Fee Guide. This Fee Guide is suggested, meaning that dentists can go above or below the suggested fee, but generally dentists will follow the recommended fee for basic services (Root Canal Treatment included) to ensure fair and competitive treatment cost. At Atlas Dental, we are at fee guide for basic services, such as Root Canal Treatment.
Number of canals in the tooth
The more canals that are present, the higher the cost of treatment.
The number of canals in each tooth will have a big impact on cost. The prices quoted below are according to the Ontario Dental Association fee guide in 2021:
One root canal can range from $562 to $710
Two root canals can range from $702 to $850
Three root canals can range from $940 to $1162
Four or more root canals can range from $1084 to $1307
Difficulty of accessing the tooth
Teeth with unusual anatomy or difficult access will cost more to treat.
One reason you will see a range in prices for any number of root canals is because no two root canal systems are the same. Some root canals are more difficult to treat than others and will therefore cost more. For example, the access into the root canal system may be difficulty (the dentist or endodontist may have to drill through a dental crown), unexpected anatomic variations may be present, the canals may be calcified, or the root canal system may have been previously treated before by a dentist or endodontist and requires retreatment. The more difficult the procedure, the more you can expect it to cost.
Location of the tooth is a minor cost factor. Teeth in the front of the mouth are easier to access and treat, whereas molar teeth in the back of the mouth may be more difficult to access and therefore may cost a little more to treat.
Qualifications of the dentist
Treatment by an Endodontist costs more than a general dentist.
In most cases, a general dentist would be able to perform your root canal treatment.
However, if your tooth has been previously root canal treated, or if there are special considerations with your tooth, the dentist may have to send you to a root canal specialist, also known as an Endodontist. Treatment with an endodontist may be more expensive, since dental specialists follow a special fee guide that reflects the difficulty of their work and additional training involved in achieving their specialty status.
Type of restoration
Your tooth will need a permanent filling and possibly a dental crown afterwards.
The tooth being root canal treated will also require a large filling to fill the hole drilled by the dentist. It may also require a dental crown. Dental are for cases where the tooth is a premolar or molar and sustains heavy biting force, is heavily restored, or has a crack. You therefore should budget money for the dental filling and/or dental crown. You can expect the dental filling to cost around $330 and the dental crown to cost around $1200.
Whether you have dental insurance
Having dental insurance will help cover a part, if not all, of the cost of your treatment.
Dental examinations, x-rays, and root canal treatments are basic services. Therefore, dental insurance will almost always cover them. The amount of insurance coverage will vary from plan to plan, so find out from your insurance carrier how much you are eligible for before starting your denture treatment. Your dentist should be able to help you to send insurance pre-determinations.
Root Canal Treatment Toronto FAQ's
Atlas Dental makes contacting a Toronto Dentist easy!
Book a dental appointment online
With a few clicks of a button, you can schedule your visit at Atlas Dental. Use our online booking system to find an appointment time that suits you!
Fill out the form below and we will reply by the next business day.