Tooth filling in Toronto
Our clinic uses the latest advances in dental filling technology to ensure superior, lifelong results

Have questions about dental fillings? Schedule a free phone consultation with our Toronto dentist.

Our patients love us! See for yourself why more and more people are choosing Atlas Dental for their dental fillings.

Book Emergency dental care Online
Do you think you have tooth decay and need an appointment? Book an emergency dental filling online
If you have broken, chipped or decayed teeth, we can repair them with white tooth fillings. Read more below on how much tooth fillings cost or contact us for more information.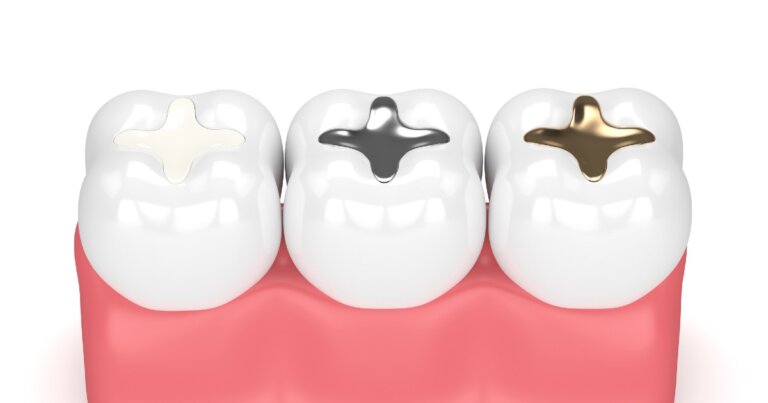 How much does a tooth filling cost?
A common question is, how much do dental fillings cost? Many factors will affect the price. But generally, you can expect tooth fillings to cost anywhere between $167 to 392 per tooth.
The major factors that determine the cost of a tooth filling include:
Where you live,
Location of the tooth,
Size of the tooth filling, and
Whether you have dental insurance.
Where you live cost factor
Each geographical region uses a different fee guide.
In Toronto, Ontario, most dentists will provide dental filling services consistent with the Ontario Dental Association's Suggested Fee Guide. This Fee Guide is suggested, meaning that dentists can go above or below the suggested fee. However, dentists will generally follow the recommended fee for basic services (tooth fillings included) to ensure fair and competitive treatment cost. At Atlas Dental, we are at fee guide for tooth fillings.
Location of the tooth
Front teeth cost more than back teeth.
Location of the tooth is another cost factor. Anterior teeth, which include your central incisors, lateral incisors, and canines, are easier to access and treat. Whereas premolars and molars are in the back of the mouth and are therefore more difficult to treat, and the size of their fillings are often larger.
Size of the tooth filling
Larger fillings cost more.
Size of the filling is also an important cost factor. Bigger cavities need more filling material, and the more difficult the restoration may be. Teeth with very large fillings may be at risk of future cracking or chipping, so the dentist may also advice dental crowns.
The prices quoted below are according to the Ontario Dental Association fee guide in 2021:
Anterior tooth fillings: $167 to $337
Bicuspid tooth fillings: $184 to $357
Molar tooth fillings: $200 to $392
Whether you have dental insurance
You will not have to pay as much out of pocket if you have dental insurance.
Having dental insurance will help cover a portion of the cost, if not all of the cost, of your tooth fillings. Fillings are a basic service and will almost always receive coverage. The amount of coverage will vary from plan to plan. Therefore, be sure to find out from your insurance carrier how much you are eligible for before going ahead with dental treatment.
If you have any further questions about the cost of tooth fillings in Toronto, please contact us.
Dental Filling in Toronto FAQ's
Atlas Dental makes contacting a Toronto Dentist easy!
Book a dental appointment online
With a few clicks of a button, you can schedule your visit at Atlas Dental. Use our online booking system to find an appointment time that suits you!
Fill out the form below and we will reply by the next business day.