Tooth Removal Toronto
Comfortable and pain-free surgical tooth extraction and impacted wisdom tooth removal experience

Have questions about dental extractions? Schedule a free phone consultation with our Toronto dentist.

Our patients love us! See why more and more people are choosing Atlas Dental for dental surgical extraction.

Have tooth pain in Toronto and need a tooth extraction appointment? Book online for same day tooth removal.
Tooth removal/Tooth extraction surgery
Tooth removal is a dentist's last resort. If a tooth is damaged by tooth decay, chipped or broken, your Toronto dentist will first attempt to repair it through a dental filling, root canal treatment, or crown. When a tooth is damaged beyond repair or an infection is causing gum disease, sometimes the dentist has no choice but to remove it. 
If you are having a toothache and are looking to remove a broken or decayed tooth, contact us at Atlas Dental for same day emergency tooth removal. 
Impacted wisdom teeth removal
A wisdom tooth, also known as a third molar, is the last tooth in the back of your mouth. Patients often get this tooth extracted because there is not enough room for them to grow. They cause pain, infection, dental decay, and other dental problems in the gum line and surrounding teeth. Dentists solve this problem with wisdom tooth extraction.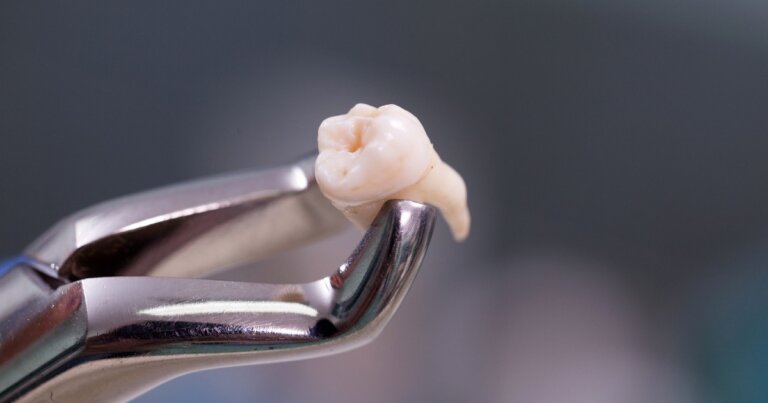 How much does Tooth Removal cost?
For a regular tooth that is not a wisdom tooth, the cost of oral surgery can range between $169-260 depending on the level of difficulty. A simple extraction involves administering local anesthesic and simply removing the tooth with a pair of forceps. A difficult surgical extraction may involve making an incision in the gum, removing the tooth in pieces, removing bone, and placing sutures.
Similarly, depending on the level of difficulty for wisdom teeth extraction, costs can range from $169-556.
If it is also your first time visiting the emergency dentist, you should also factor the cost of the emergency examination ($50-140), and dental x-ray ($30).
What to expect during dental surgery
Tooth extraction is done in one appointment.
Before tooth removal surgery, the dentist does a thorough oral health exam and reviews your medical history, as well as what level of sedation you may require. General anesthetic (being put to sleep) may require a referral to the oral surgeons office.
Local anesthesia (freezing) is given to numb the area for patient comfort. The dentist will always first apply numbing jelly to the gum, ensuring patient comfort before the local anesthetic is delivered through a syringe.
Your dental team will check to ensure your teeth are fully anesthetized before teeth removal. The entire procedure can take less than one hour, depending on the number of teeth being removed and difficulty.
After the teeth removal, your dentist will review post-operative instructions. 
Tooth Removal Toronto FAQ's
Atlas Dental makes contacting a Toronto Dentist easy!
Book a dental appointment online
With a few clicks of a button, you can schedule your tooth extraction in Toronto. Use our online booking system to find an appointment time that suits you!
Fill out the form below and we will reply by the next business day.