WISDOM TOOTH REMOVAL TORONTO
We offer you the most pain-free and affordable wisdom tooth extraction services in Toronto.

Have questions about Toronto wisdom teeth removal? Book a free phone consult with our Toronto dental clinic.

Our patients love us! See for yourself why more and more people are choosing Atlas Dental for wisdom tooth removal.

Book Emergency dental care Online
Have wisdom tooth pain in Toronto and need an appointment? Call our dental office for same day wisdom teeth removal
5.0 rating on Google with 200+ reviews!
Check out what our happy clients had to say about their wisdom teeth removal experience at Atlas Dental in Toronto.
Are you are having wisdom tooth pain?
Also known as third molars, wisdom teeth are the furthest back of the three molars. Some people are lucky and do not have wisdom teeth. For others, their wisdom teeth emerge from the gum line at the ages of 17 to 20. Due to the decreasing size of the jaw over many generations, wisdom teeth oftentimes do not have enough space in the back of the mouth to erupt in proper alignment with the rest of the teeth. You may need to remove your wisdom teeth if they do not grow fully upright in the jaw and start to cause impacted teeth problems, such as cavities infection, and pain. Furthermore, it can cause damage to adjacent teeth.
Wisdom tooth removal does not have to be a difficult and stressful process. At Atlas dental, we make Toronto wisdom teeth removal an easy and quick process.
If you are looking to remove a broken, decayed or infected wisdom tooth or have questions about other procedures such as dental implants, contact us at Atlas Dental for same-day emergency dental services including wisdom teeth extraction in Toronto. Read more about wisdom teeth removal cost below.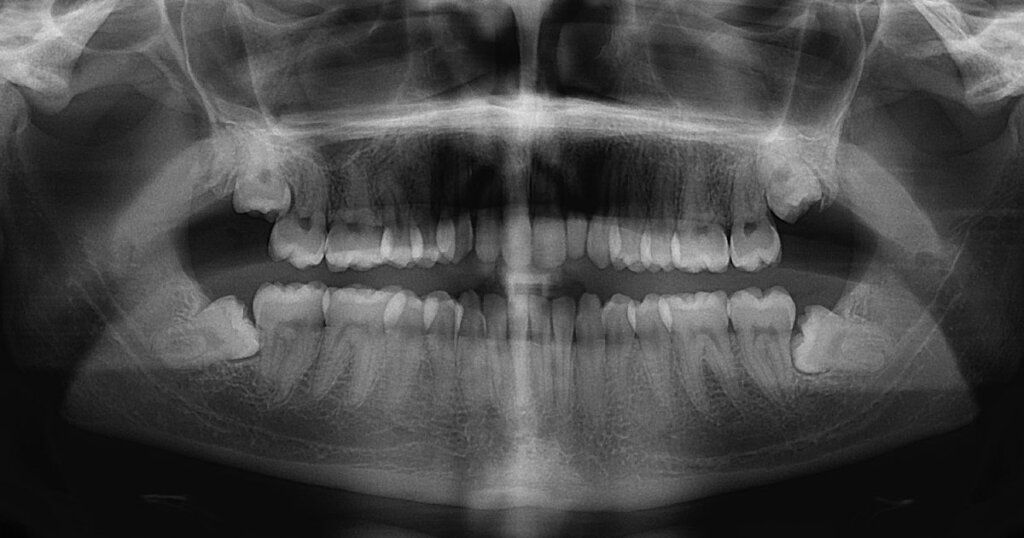 How much does Wisdom Teeth Extraction cost?
A common question is how much does wisdom teeth removal cost? Many factors will affect the price. But generally, you can expect the price of dental surgeries to range between $169 to 556 per tooth.
The major factors that determine the cost of a wisdom teeth extraction include:
Where you live,
Difficulty of the dental surgeries,
Qualification of the dentist, and
Whether you have dental insurance.
Where you live cost factor
Each geographical region uses a different fee guide.
In Toronto, Ontario, most dentists will provide wisdom tooth extraction services consistent with the Ontario Dental Association's Suggested Fee Guide. This Fee Guide is suggested, meaning that dentists can go above or below the suggested fee for wisdom teeth. However, dentists will generally follow the recommended fee for basic services (wisdom tooth removals included) to ensure fair and competitive treatment cost. At Atlas Dental, we are at fee guide for basic services, such as wisdom tooth extraction.
Difficulty of the dental surgeries
The more difficult the wisdom teeth removal procedure, the more costly it will be. 
The cost of surgical removal of a wisdom tooth largely depends on the level of difficulty of the wisdom teeth. A tooth removal can be simple, complicated, or impacted. Simple extraction requires simply applying a pair of forceps to remove the wisdom teeth. Complicated extraction would require raising a gum flap, cutting the wisdom teeth in pieces in order to remove it being careful to not to injure surrounding teeth, and stitching the gums back together with sutures. An Impacted extraction has the challenges of a complicated wisdom tooth removal, plus other anatomical challenges. For example, wisdom teeth are often jammed behind the second molar, and nerve and sinus space considerations may be nearby.
The prices quoted below are according to the Ontario Dental Association fee guide in 2021:
Uncomplicated removal of erupted teeth: $169
Complicated removal of erupted teeth: $260
Impacted wisdom teeth extraction requiring incision of overlying soft tissue and removal of the tooth: $258
Impacted wisdom teeth removal requiring incision of overlying soft tissue, elevation of a flap and/or removal of bone and tooth in one piece or multiple pieces: $387-556
Qualification of the dentist
Wisdom teeth surgery by an oral surgeon costs more.
If your wisdom teeth removal requires the attention of a specialist known as an oral surgeon, treatment may be more expensive. This is because dental specialists follow a special fee guide that reflects the difficulty of their work and additional training involved in achieving their specialty status. Speak with our dentist at Atlas Dental to determine if you might need an oral surgeon referral.
Whether you have dental insurance
You will not have to pay as much out of pocket if you have dental insurance.
Having dental insurance will help cover a portion of the cost, if not all of the cost, of your wisdom tooth removal. Dental surgery is a basic service and will almost always receive coverage. The amount of coverage will vary from plan to plan. Therefore, be sure to find out from your insurance carrier how much you are eligible for before going ahead with dental treatment.
Most dental offices are non-assignment. This means that payment is required at the time a dental service is rendered. If you have any dental insurance claims you would like to have made, our office will help you file your claim so you will receive your insurance benefit directly.
If you have any further questions about the cost of removing wisdom teeth in Toronto, please contact us.
WISDOM TEETH REMOVAL FAQ'S
Atlas Dental makes contacting a Toronto Dentist easy!
Book a dental appointment online
With a few clicks of a button, you can schedule your visit at Atlas Dental. Use our online booking system to find an appointment time that suits you!
Fill out the form below and we will reply by the next business day.